Our commitment is to your satisfaction and we are ready to deliver on our promise. Below is a sample of our most common products and specials we are proud to offer with our suppliers. Contact us today to see how we can help you.
Diamond Burs
Whether you require a diamond for reducing tooth structure when prepping for crowns or veneers or for smoothing and finishing composite or ceramic surfaces, our diamond burs from MDT offer a full range of 80 shapes and 418 sizes in 6 grits to provide you with the instrument of choice.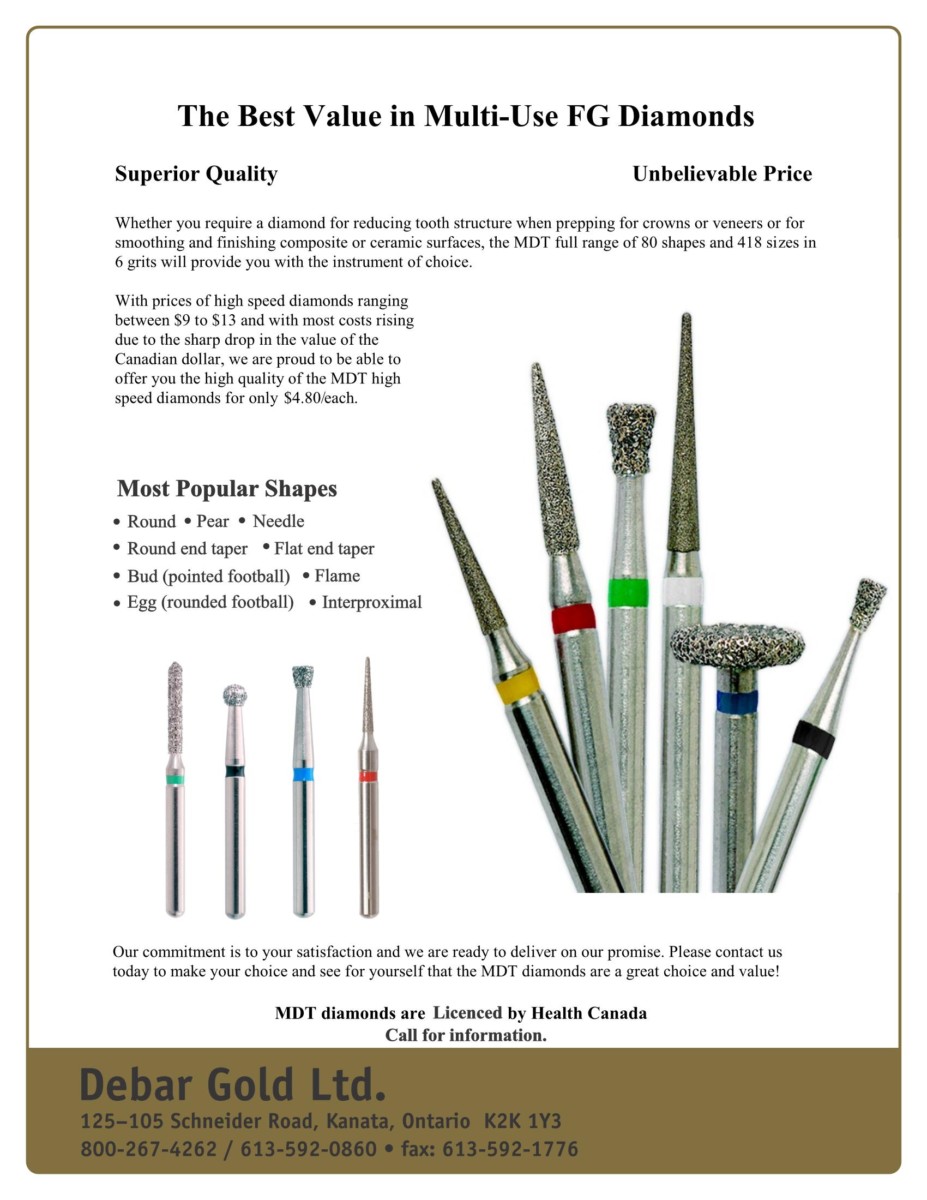 Tungsten Carbides
Our Tungsten Carbide burs are aggressive and long lasting. These are available as friction grip, friction grip clinical, right-angle (or latch-angle), friction grip surgical, right-angle surgical, and handpiece. 
Our Trimming & Finishing Tungsten Carbide burs are smooth and vibration-free for a more accurate finish. They come in a wide range of shapes sure to fit your every need.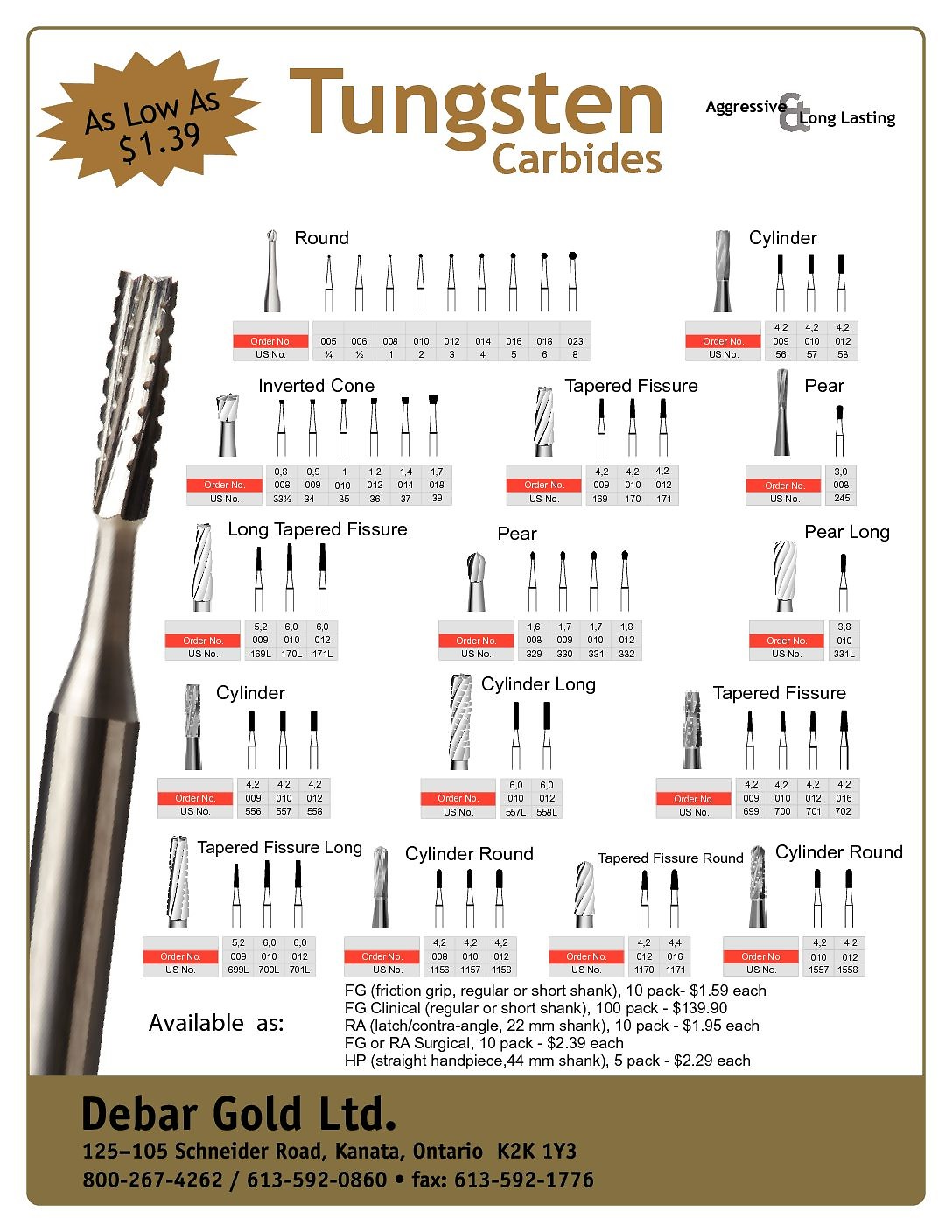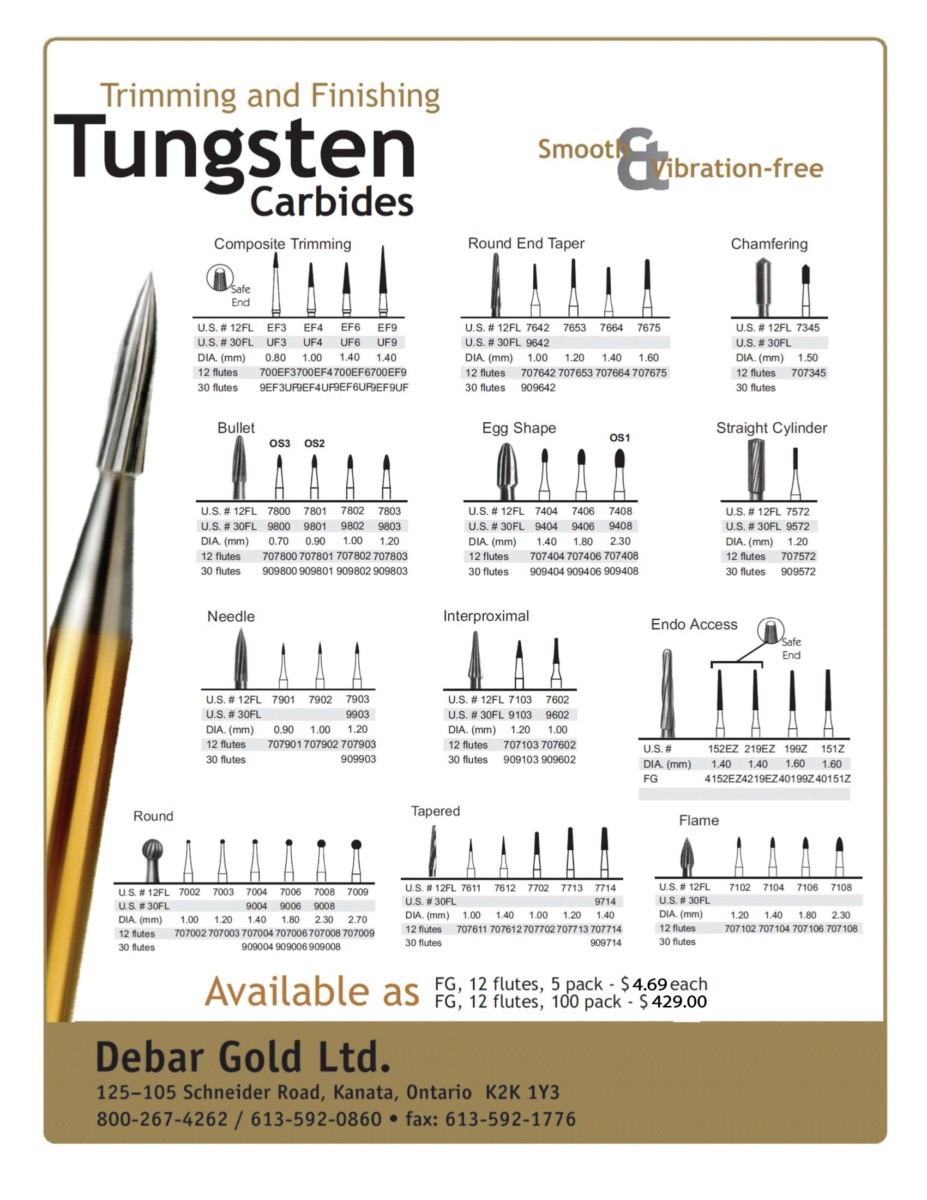 Ortho and Denture Storage Boxes
High Gloss Ortho Boxes are perfect for storing mouthguards, retainers, bleaching trays and splints. Made of flexible plastic, the box has a hinge design and secure latching system to ensure maximum protection. The box is 3/4 inch deep and comes in a vast array of colors.
The Denture Storage Boxes are made of high density polypropylene and make an excellent container for patients with dentures or other dental work. The box is durable, protective and lightweight. The box is 1 3/4 inches deep and comes in a vast array of colors.
Both the Ortho Boxes and Denture Boxes can also be customized with your logo for consistent brand recognition. Call us to speak with one of our associates for more information.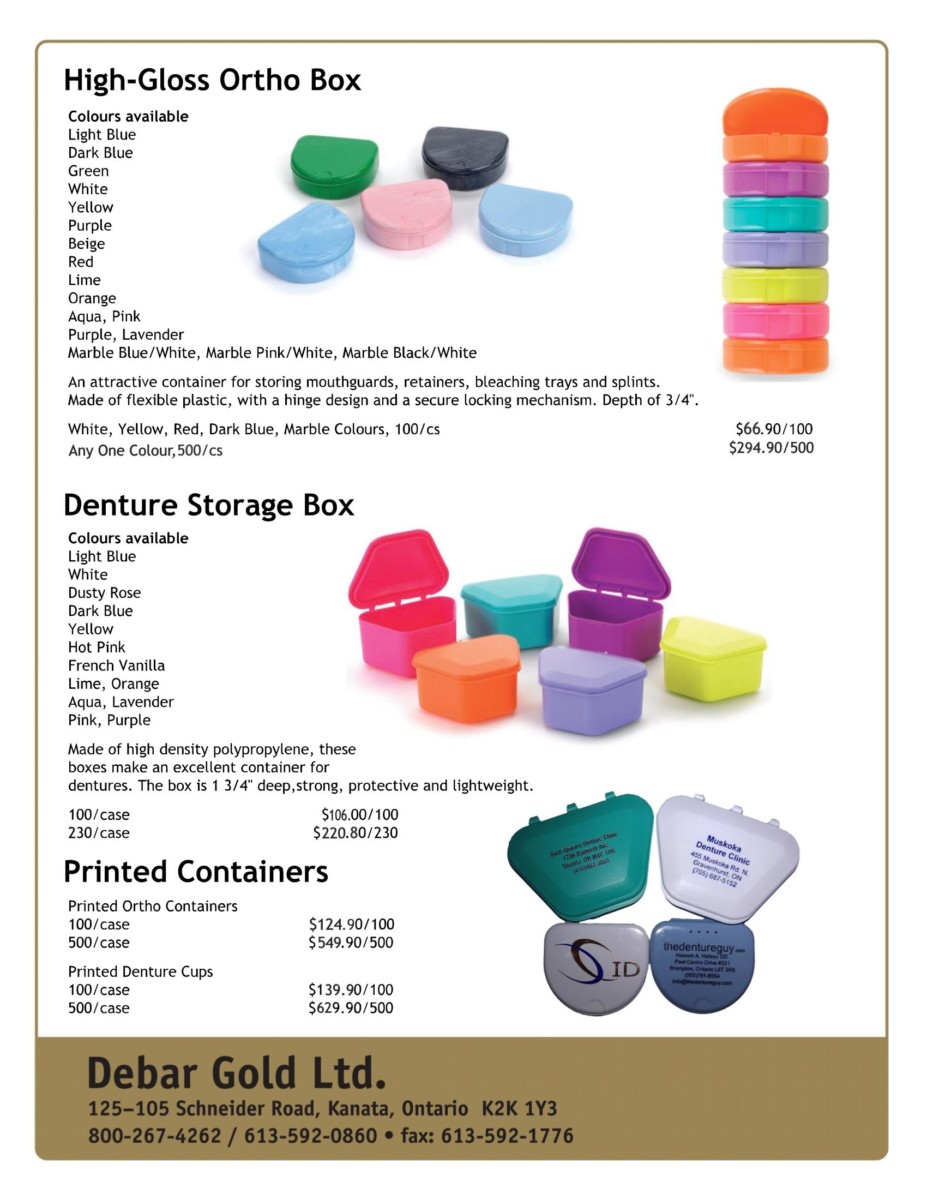 Renfert Specials
We are pleased to offer the following specials on products from Renfert. Contact us today to take advantage on these now for a limited time offer (Expires August 31st, 2017).